Debug Fast
Debug: see all API errors in one place.
Understand: find errors fast using detailed logs.
Independence: resolve errors without going through us.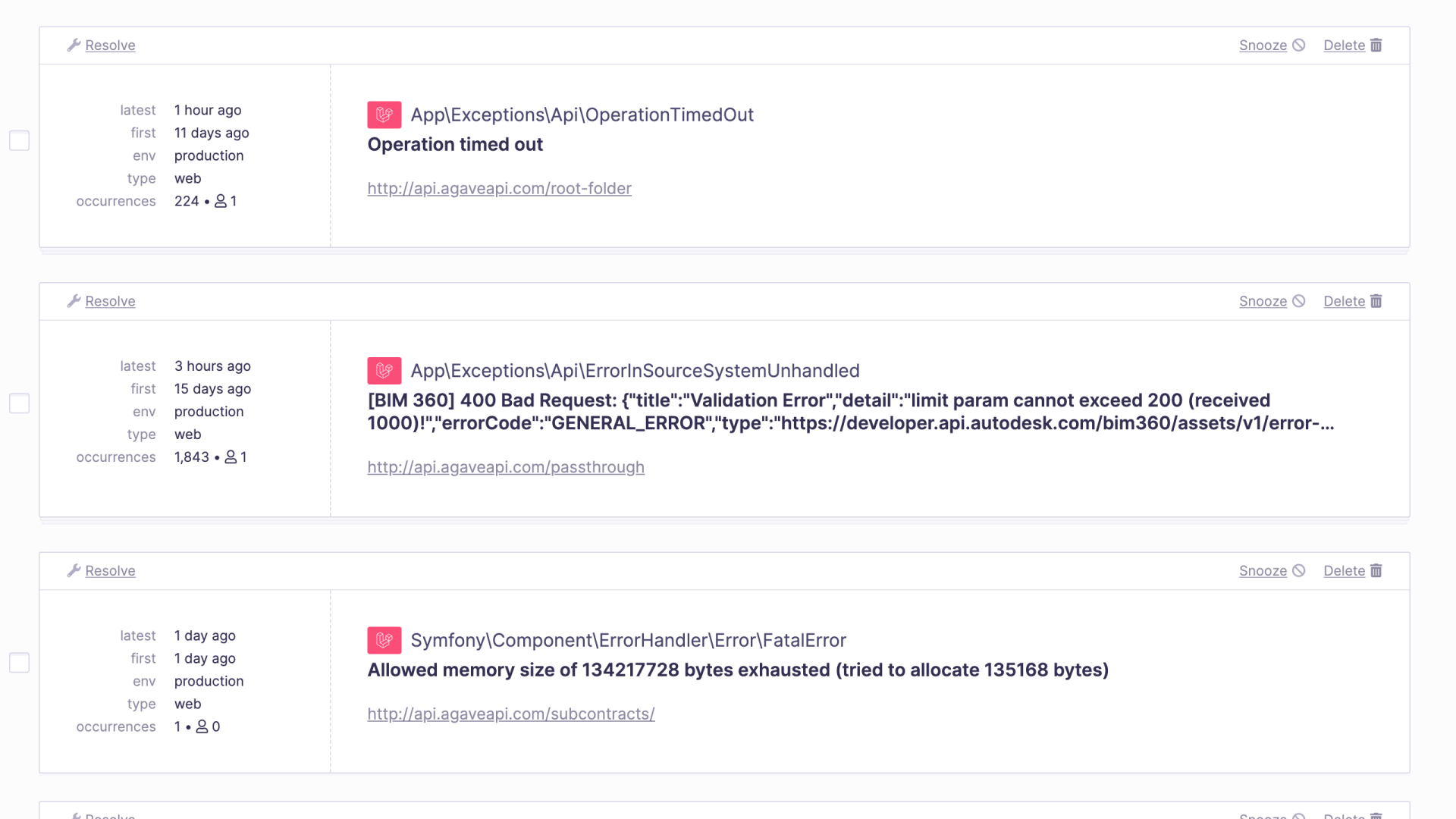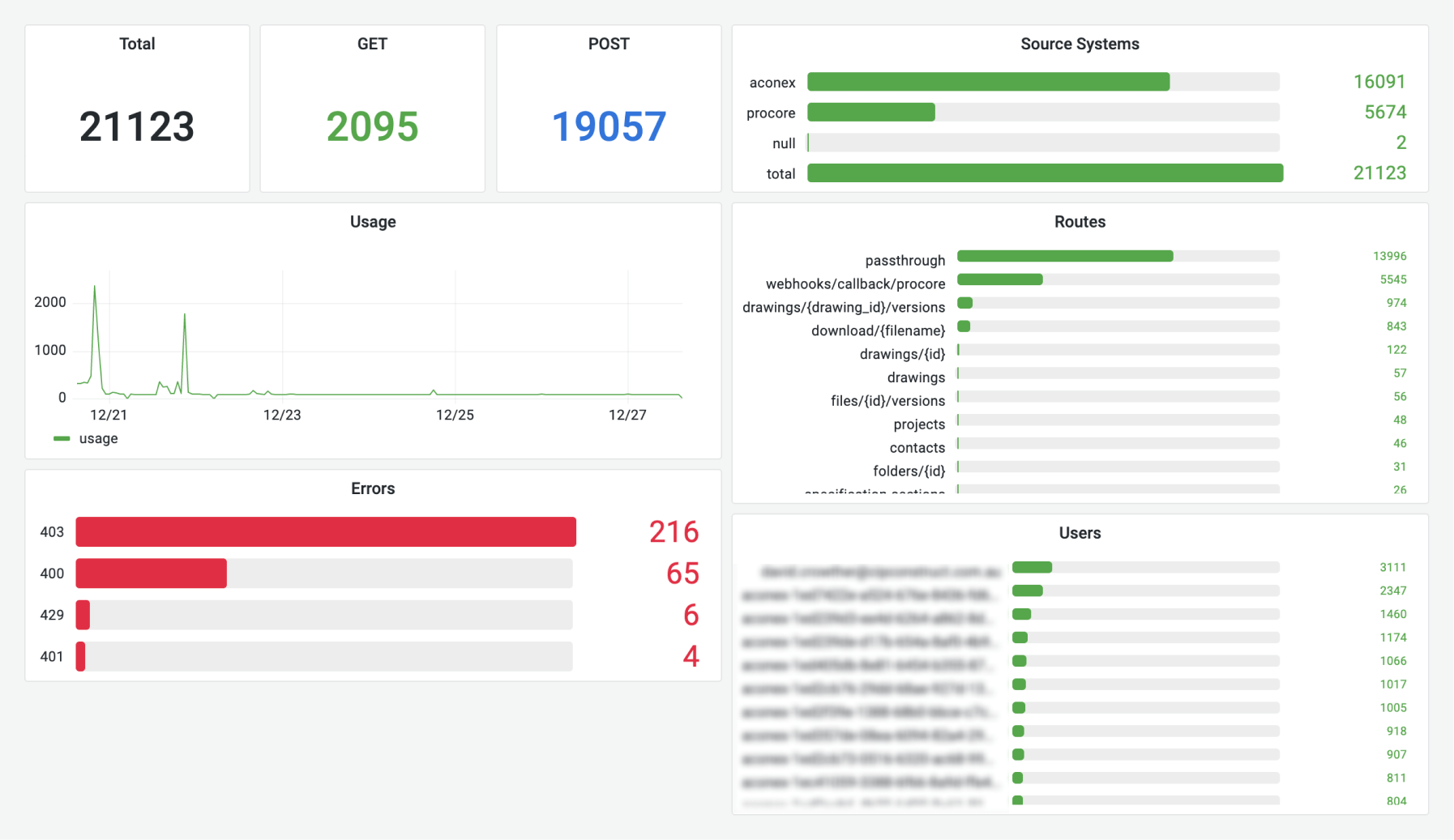 See Usage Metrics
Users: see data on your users, like API requests by type, day, and system.
Account: see data on your account, like number of end users and linked accounts.
Export: download raw data to store and query in your tools of choice.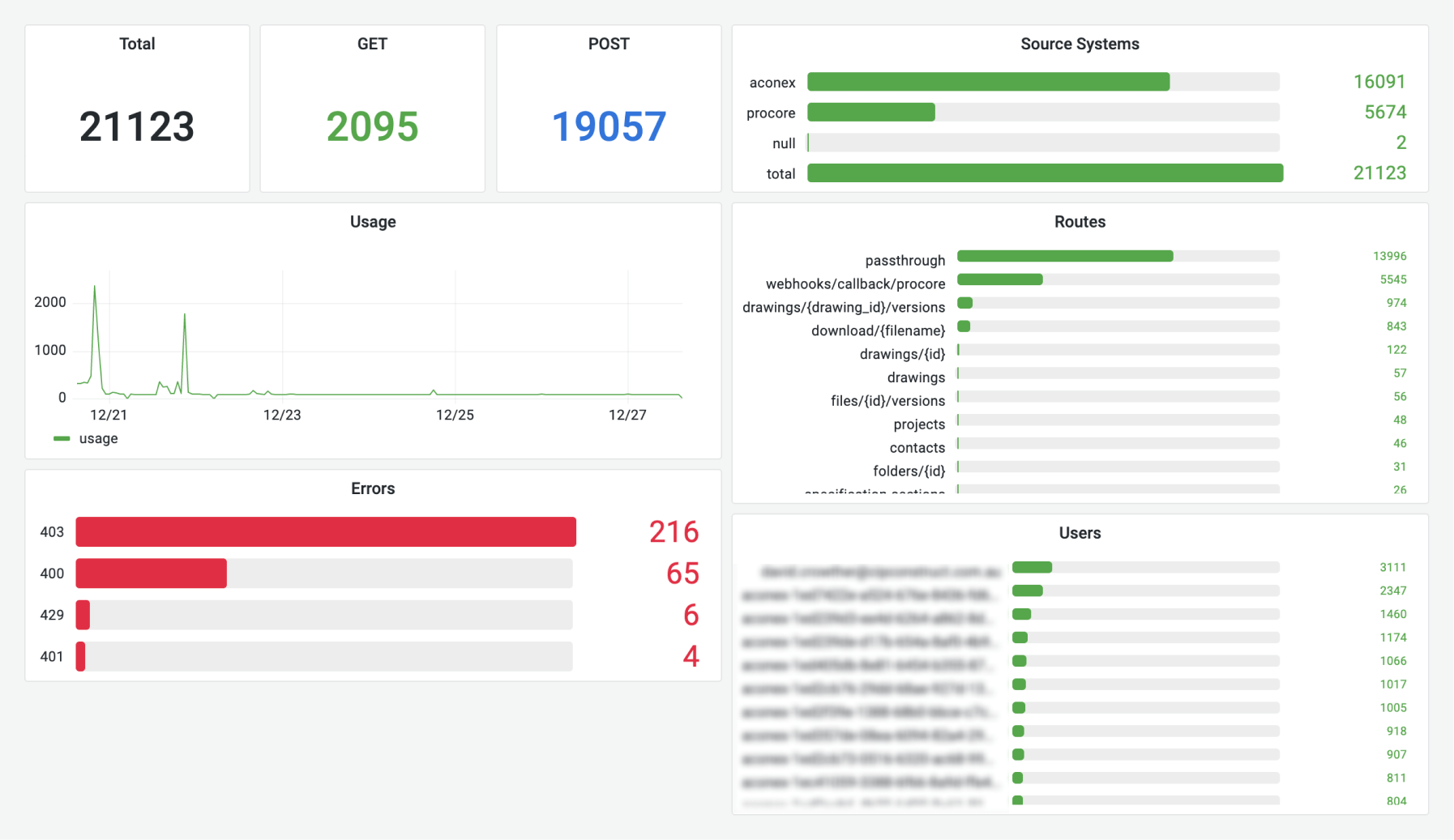 Check System Health
Source systems: view the status of source systems by stage (e.g. dev, prod).
Agave: view the status of Agave's systems by stage.
Instant: data updates instantly via our canaries, removing delays staying informed.

Manage tokens
Create: generate new API tokens without needing to go through us.
View: see the API tokens you've generated in the past.